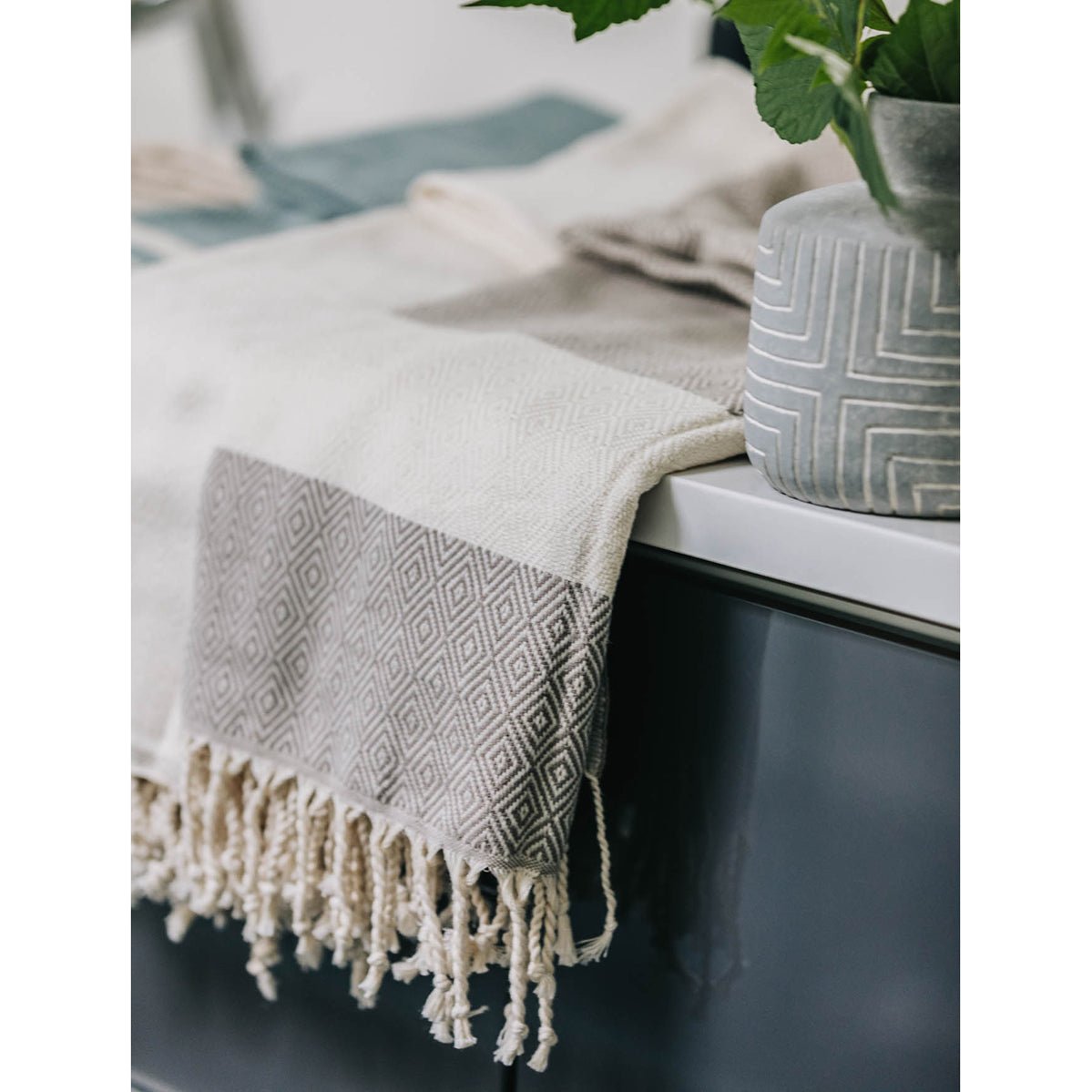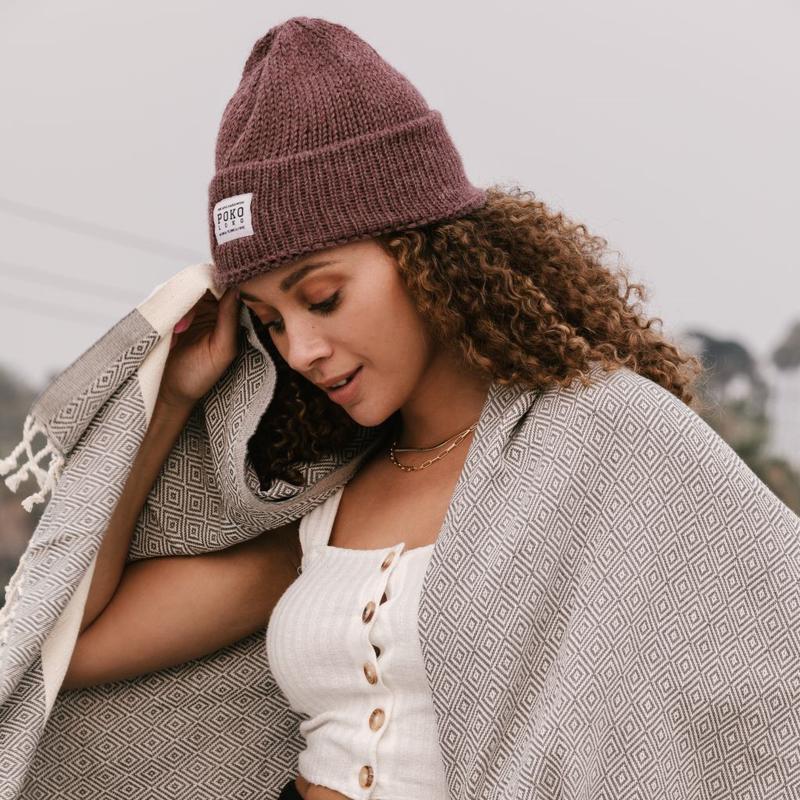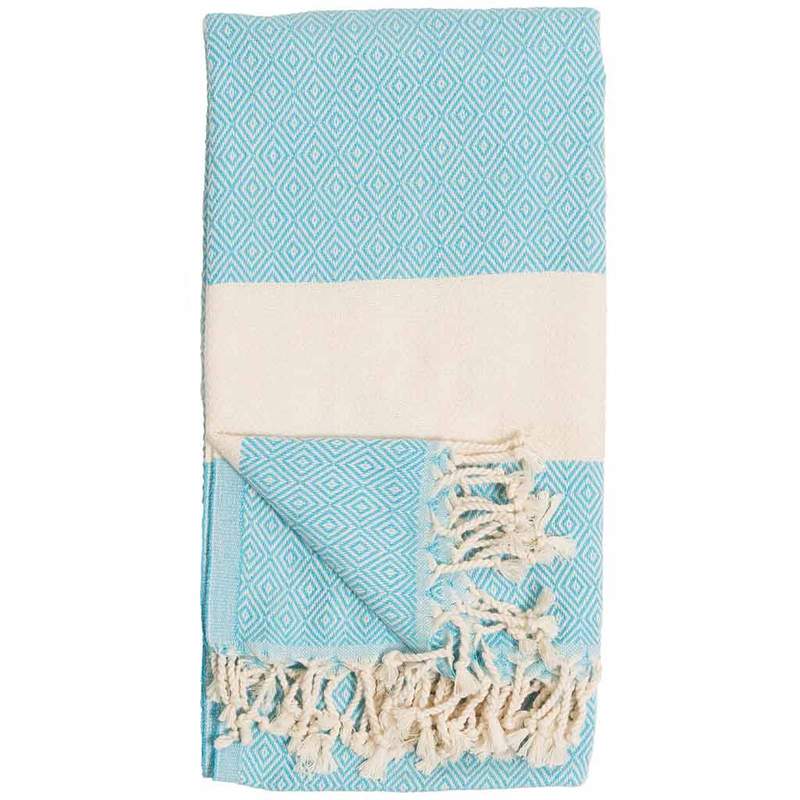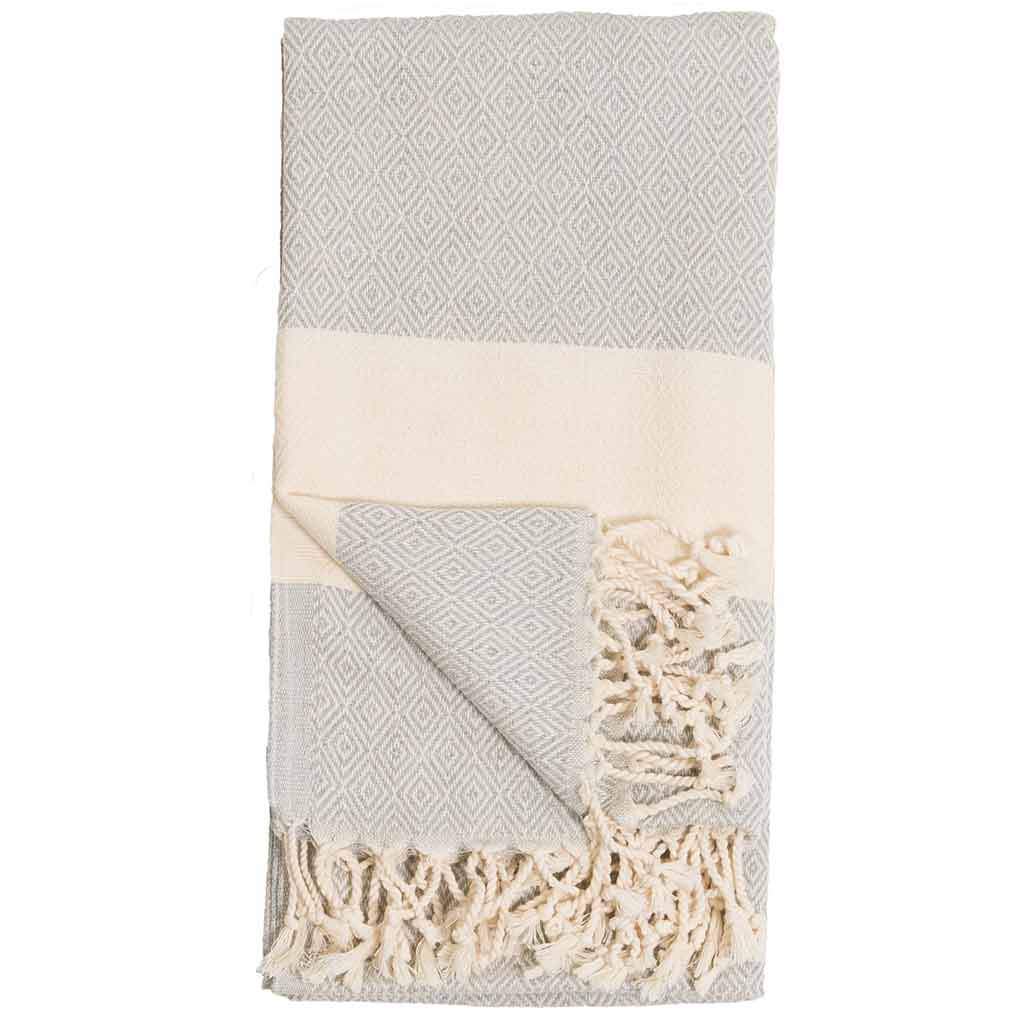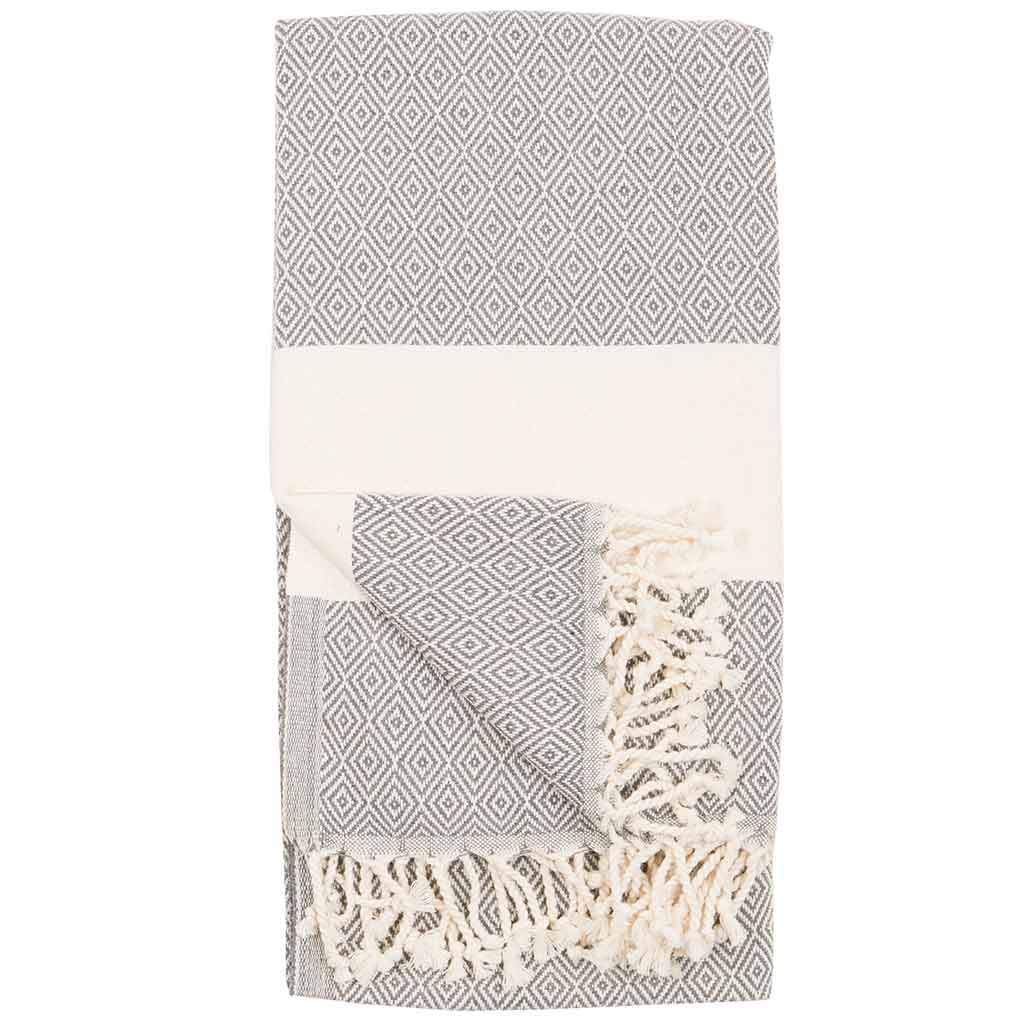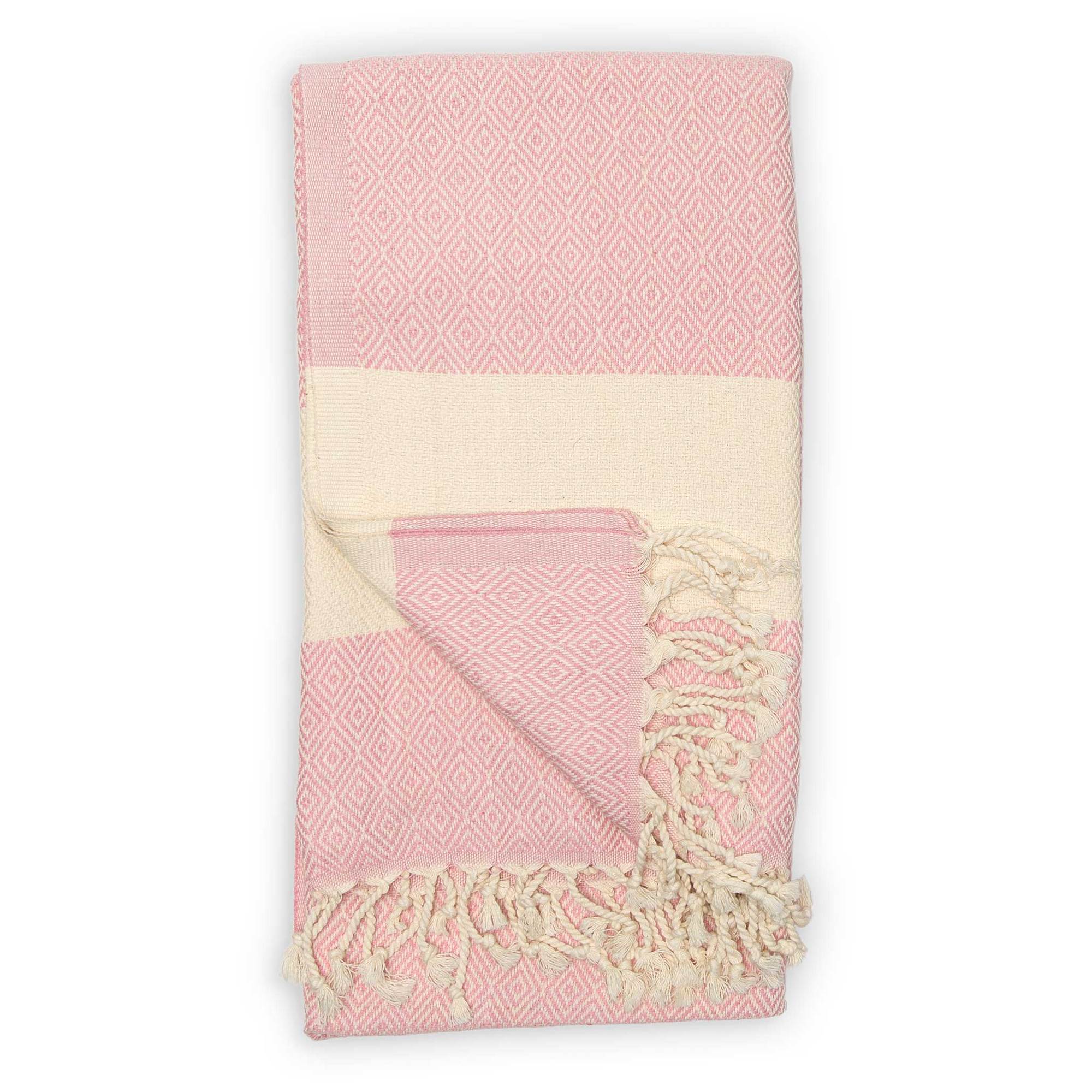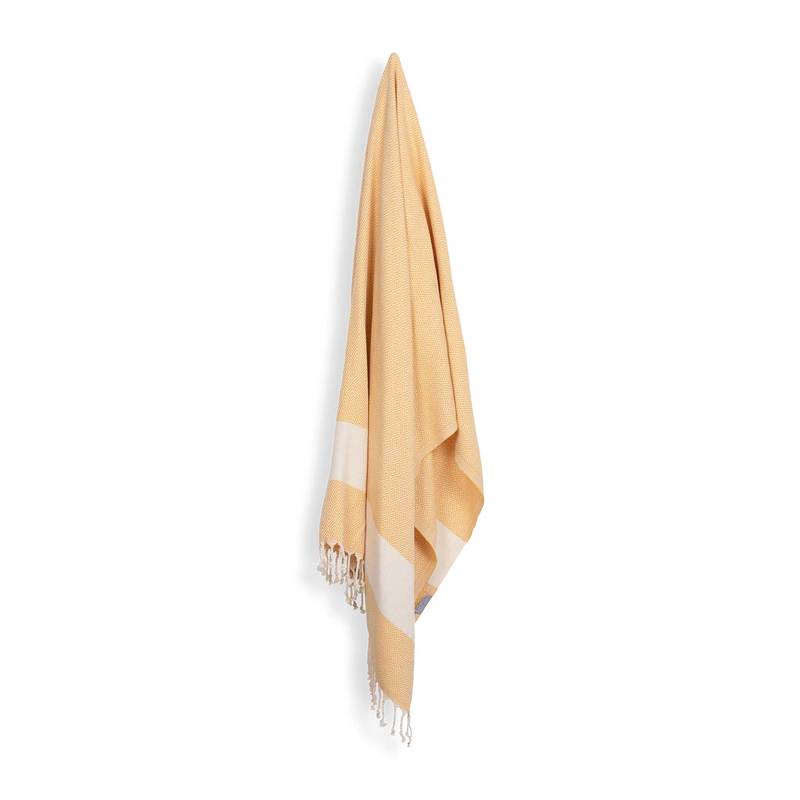 Shawl / Turkish Bath Towel, Diamonds
A must-see that will enhance your bath time, serve as a scarf and in your travel kit. Turkish Towels are 100% coton and extremely soft. This bestseller is a medium-weight twisted fringe model. This classic diamond weave is substantial and durable, elegant and refined. Designed to last Manufactured with 100% natural materials. Ultra-soft feel, luxurious and solid texture. Our goal always includes versatility, utility and functionality. Compact and lightweight. Easily used indoors and outdoors. Repels sand and grass. Handmade twisted pom-pom fringe. Fairtrade. Made by highly skilled independent Turkish craftsmen, with whom we work directly

A much appreciated gift for everyone

To try them is to fall in love with them!
MAINTENANCE 100% Turkish coton 64"L x 39" W with 2" twisted pom-pom fringe (163 cm L x 99 cm L with 5 cm twisted pom-pom fringe) Average weight: 400 grams, 222 g / m2
Description

les serviettes turques sont 100% coton et extrêmement doux. Ce best-seller est un modèle à franges torsadées de poids moyen. Ce tissage diamant classique est substantiel et durable, élégant et raffiné. Conçu pour durer. Fabriqué avec des matériaux 100% naturels. Sensation de main ultra douce, texture luxueuse et solide. Notre objectif comprend toujours la polyvalence, l'utilité et la fonctionnalité. Compact et léger. Facilement utilisé à l'intérieur et à l'extérieur. Repousse le sable et l'herbe. Frange pompon torsadée faite à la main. Commerce équitable. Fabriqué par des artisans turcs indépendants hautement qualifiés, avec lesquels nous travaillons directement.

Un cadeau fort apprécié de tous.

Les essayer, c'est de les adopter!


Dimensions



64 "L x 39" W avec frange pompon torsadée de 2 "(163 cm L x 99 cm L avec frange pompon torsadée 5 cm) Poids moyen: 400 grammes, 222 g / m2
Shawl / Turkish Bath Towel, Diamonds
Sale price

$34.00
Regular price
Choose options