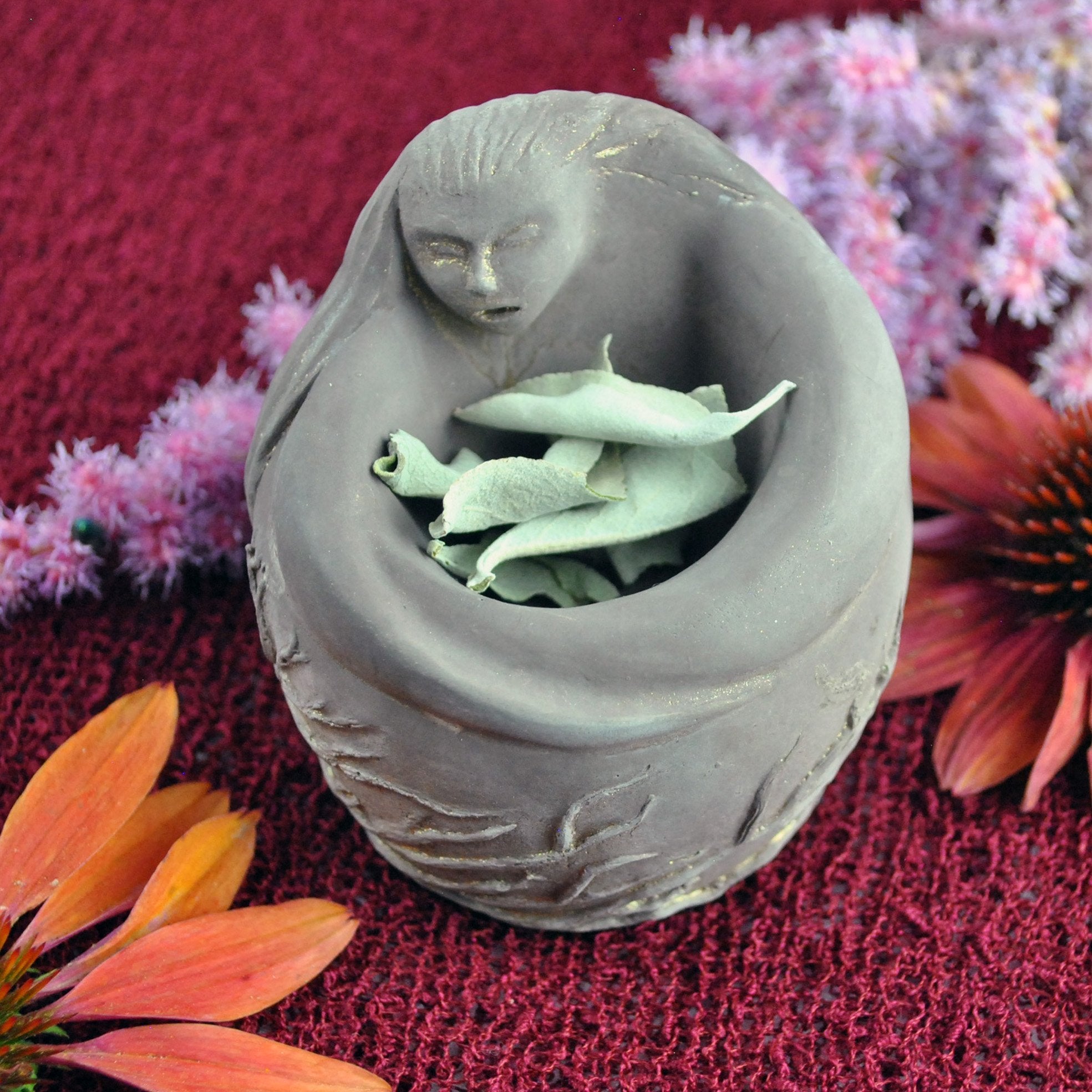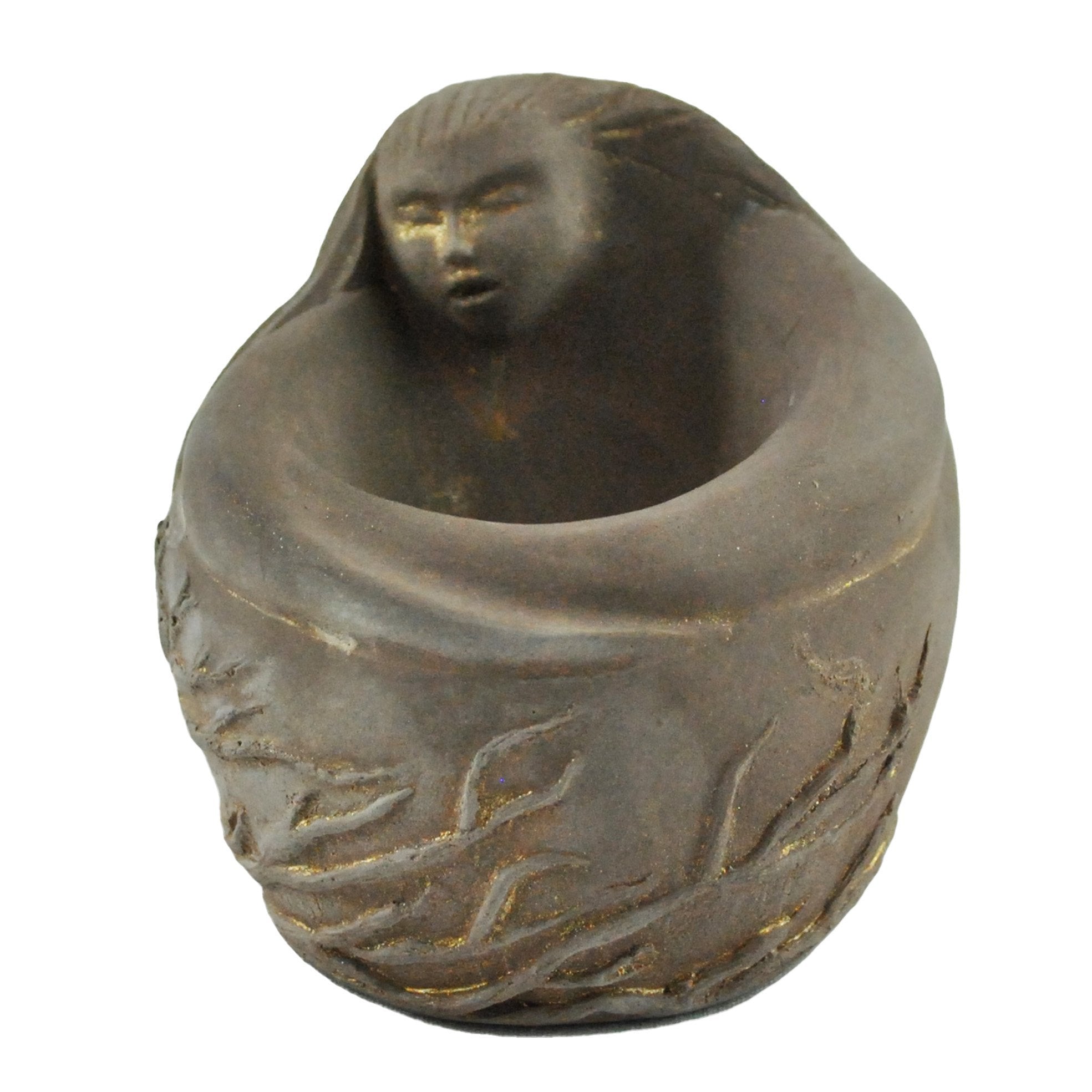 Goddess Mother sage burner
This offering bowl was designed to resemble the spirit of the Mother. Her arms surround the bowl as the roots rise from the base. It is made of natural gypsum that contains no harmful chemicals and is finished in a natural tone. Made in Canada.
7 cm wide by 8 cm high
SYMBOL: The Mother Spirit with her universal power brings us wisdom and healing. She guides the offerings and the cleansing energies that burn towards heaven on the wings of the wind.
Description

SYMBOLE: L'Esprit Mère avec sa puissance universelle nous apporte la sagesse et la guérison. Elle guide les offrandes et les énergies de purification qui brûlent vers le ciel sur les ailes du vent.
Fabriqué au Canada.
Dimensions

7 cm de large par 8 cm de haut
Composition

Elle a été fabriquée avec du gypse naturel qui ne contient aucun produit chimique nocif et a été finie dans un ton naturel.
Choose options