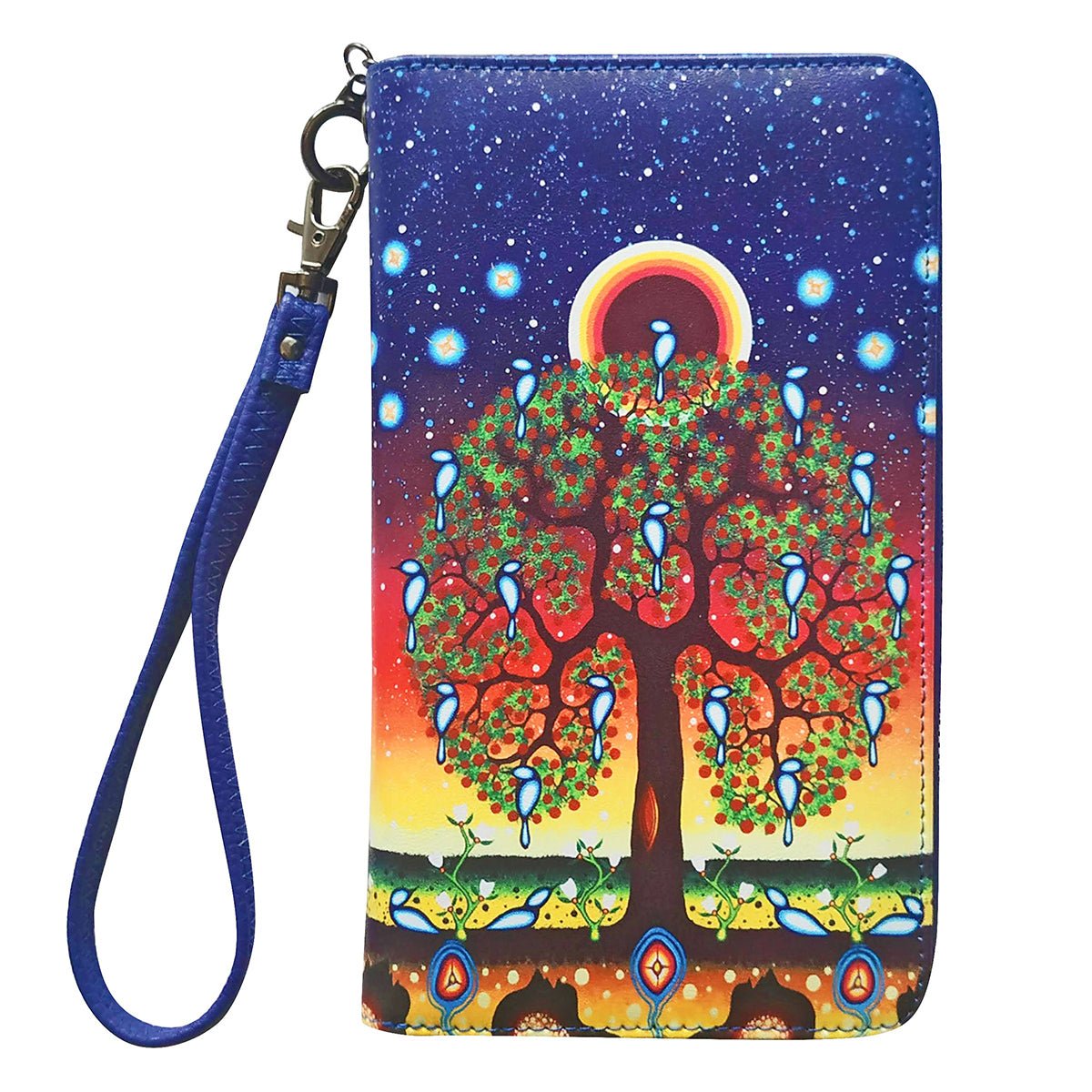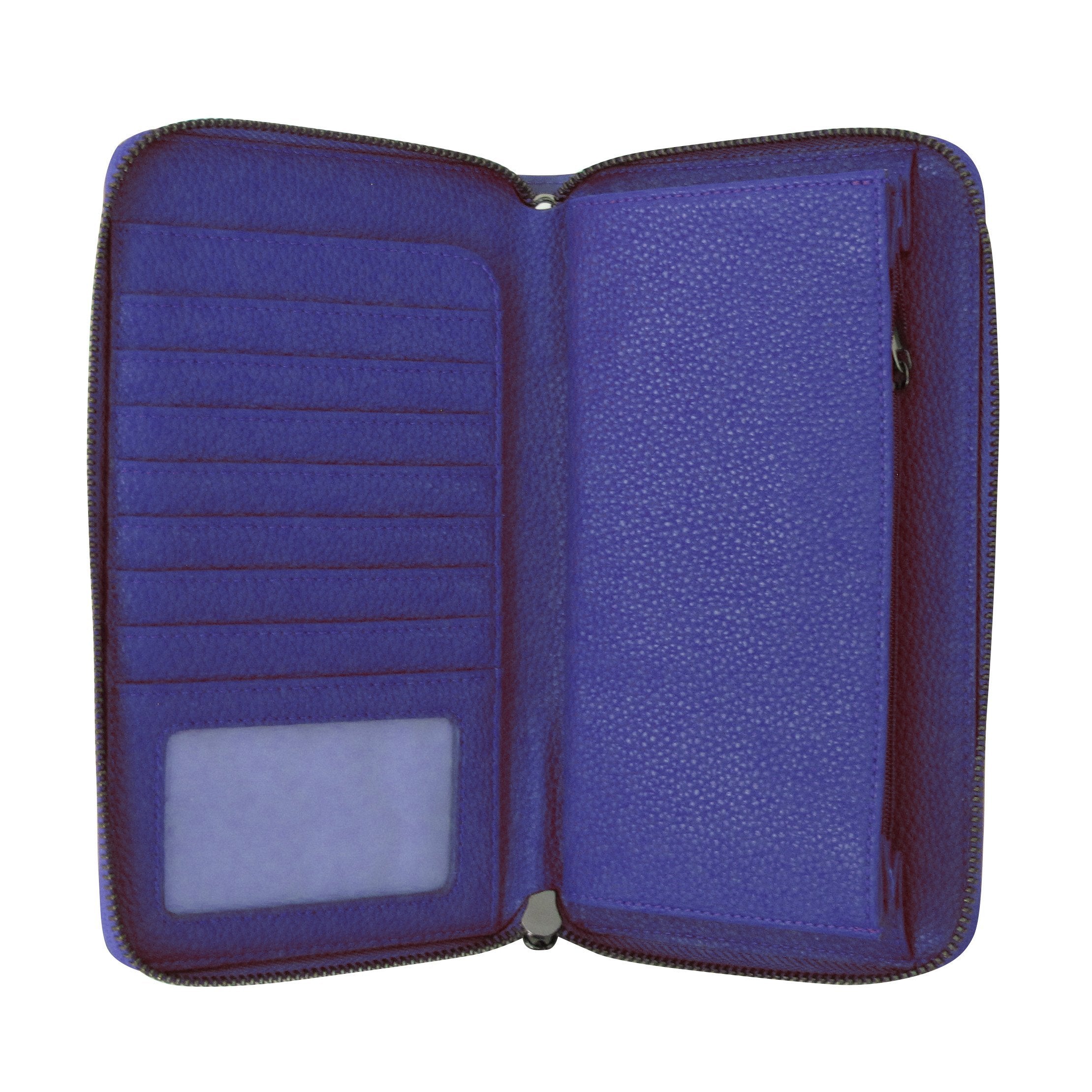 James Jacko Tree of Life Travel Wallet
Designed by Odawa-Pottawatomi Artist James Jacko
The tree symbolizes all knowledge that has been given to us by the Creator and is the strength and foundation of all that is in life.
Travel wallets are great for storing all your tickets, passport, cards and cash, or use it as a handy clutch purse with detachable wrist strap! Travel wallets are made from synthetic leather measuring 12.5cm x 21cm. Packaged in an elegant box that comes with a protective pouch.
Description

L'arbre symbolise toute la connaissance qui nous a été donnée par le Créateur et est la force et le fondement de tout ce qui est dans la vie.
Ils sont présentés dans une élégante boîte qui est fournie avec une pochette de protection.

https://www.youtube.com/watch?v=FD5Tv72OMBc&feature=youtu.be
Artist biography

Conçu par l'artiste Odawa-Pottawatomi James Jacko

James Jacko est un artiste senior Odawa/Pottawan du Conseil des Trois Feux, de la réserve amérindienne non cédée de Wiikwemikoong, sur l'île Manitoulin. Il est un artiste autodidacte et ses réalisations artistiques remontent à 1972. Ses plus grandes influences viennent des membres de sa famille qui s'expriment, chacun à leur manière, de façon précise et minutieuse, soit par l'artisanat, les métiers et l'éthique du travail. La beauté de sa communauté d'origine et la force de son environnement culturel l'ont aussi marqué. Les œuvres d'art de James ont été présentées dans de nombreuses expositions de groupe en Amérique du Nord et ont trouvé leur place dans des collections privées et celles d'entreprises du monde entier. James poursuit son travail artistique dans un cadre privé, au sein de sa communauté, là où ses influences les plus fortes vivent.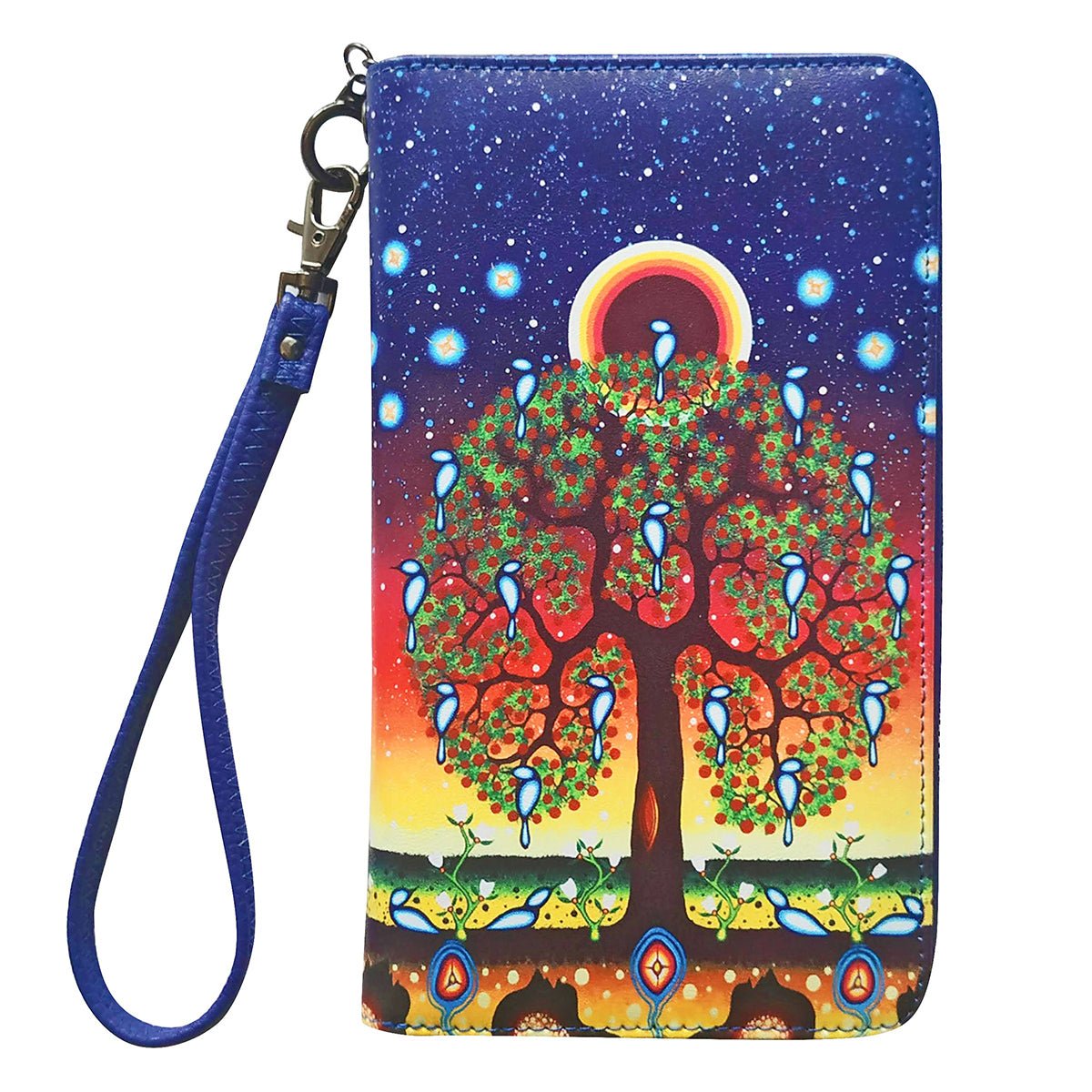 James Jacko Tree of Life Travel Wallet
Sale price

$41.00
Regular price
Choose options